Welcome to Extreme Electrical Service LLC
Electrician in Independence, Missouri & Kansas City Metro Area
Proudly wiring, lighting, and electrifying Independence, MO and Kansas City metropolitan area homes and businesses since 1997, Extreme Electrical Service LLC is a trusted and preferred provider of electrical contracting service, electric repair, and residential and commercial electrician services. Extreme Electrical Service LLC offers a wide range of electricity-related services from wiring during construction to snaking wires and installing new switches, outlets, and lights post-construction to enhance your Kansas City area home or building.
20% OFF Electrician Services
Call Now and Save 20% On Any Service
expires 12/31/2023
---
Call for a FREE Quote
---
Highly Rated and Recommended
★★★★★
"Not only are they incredibly nice, but amazing at what they do. My house was rewired in less than a week and Frank went out of his way to make sure that I got what I wanted and kept me very informed. I highly recommend Extreme Electrical. I searched through many companies before I landed with them, and so glad I did."
Anthony S.
Certified Electrician in the Jackson County Area
Whatever your project, Extreme Electrical Service LLC can help power that new kitchen or bath, relocate or expand your breaker panel, or update wiring to increase your family's safety and meet Missouri or Kansas electric codes. Trust Independence's top electricians to efficiently and successfully complete your electrical needs.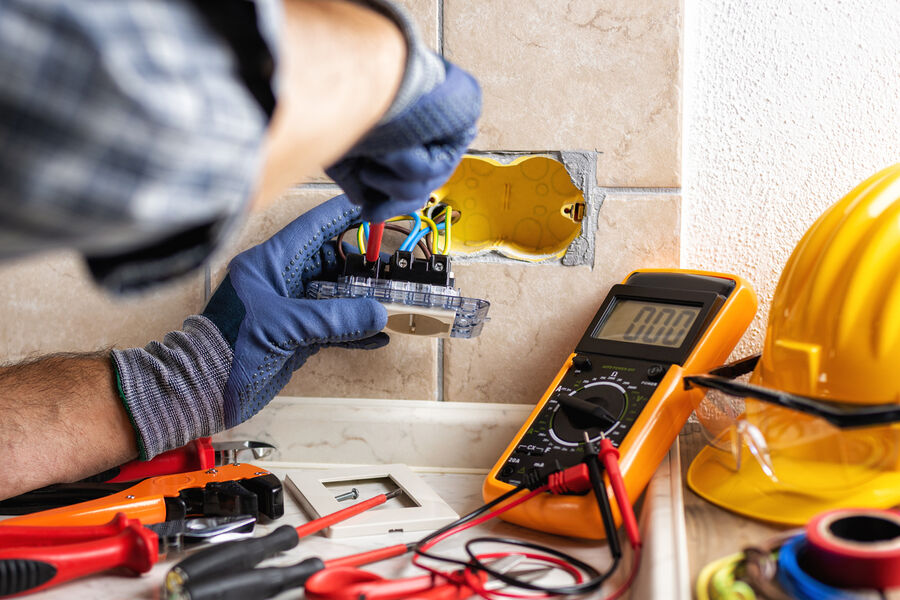 Extreme Electrical Service LLC electricians are licensed to handle commercial electric problems such as tripping breakers, overloaded circuits, running additional circuits to cash registers, computers, refrigeration units, and more. Give Extreme Electrical Service LLC a call at (816) 494-2567 to learn more.
If your home or business is having electrical problems, give Extreme Electrical Service LLC a call. Perhaps the lights dim when the dishwasher turns on, or an outlet arcs when plugging in a new lamp. Extreme Electrical Service LLC electricians are licensed and experienced and can find and fix your problem fast.
Are you tired of the outdated lighting options in your home? The professional electricians at Extreme Electrical Service LLC can help design, recommend, and install kitchen lights to illuminate your work areas increasing your safety and productivity! Call the lighting installation experts now to learn more!
---
Call for a FREE Quote
---
Licensed in Jackson & Johnson counties, and surrounding areas
License Number: 2014-7060